Kathy Harding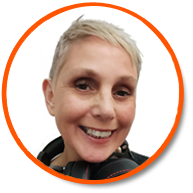 Kathy Harding
Kathy has been an avid listener of Seahaven FM for many years and is delighted to now be a presenter.
Her interests are varied. She loves spending time in nature, especially enjoying walking in our beautiful countryside.
Kathy practices yoga and meditation; enjoys reading and belongs to a local book group; loves going to gigs and shows; is a keen gardener; and a zombie movie fanatic!
---
Kathy is a presenter on Community People Community People.
You can contact Kathy by email at
Or use the contact form.