Len Fisher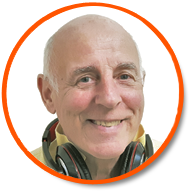 Len Fisher
Len is a retired Town Clerk of Seaford; having served the town for 10 years in that role. Prior to that he was with British Gas for 25 years in marketing and I.T. systems training.
Seahaven FM is his first ever radio presenting experience which he is thoroughly enjoying.
He is a "Bats" - i.e. a Battersea bloke born and bred in London, hence his lifelong passion supporting Chelsea.
He can often be seen in the town or on the Seaford Head Golf Course; or at home gardening or cleaning and polishing his beloved Jaguar
---
Len presents Lazy Sunday Afternoon each sunday from 2pm.
Len also presents Community People along side Kathy Harding.
You can contact presenter by email at
Or use the contact form.