Henry Young
Henry Young - Libraries and Books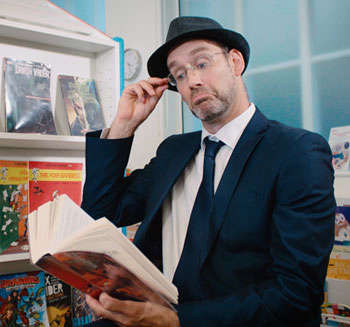 Henry is a librarian with the East Sussex Libraries Reading and Wellbeing Team.
He spends his time spreading the message that libraries are open for everyone - a place to research your family history, learn how to use a computer or a space to sit and just, 'be'.
Henry gets very enthusiastic when it comes to the power of reading for your empathy, entertainment, and stress relief. He's all about the books!
Join Henry each month on our 'Hear About Books' feature.