Community People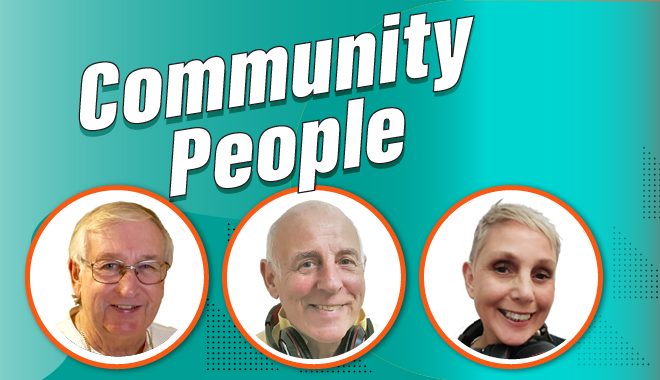 Listen to Community People on Seahaven FM - Monday, Tuesday and Wednesday from 7pm. Len Fisher and Kathy Harding (ably assisted by Tom Bonner) chat to organisations and individuals who serve the area. If you would like to be part of the show please send an email using the link below and we will be in touch.
This Week ...
Monday
20th March - Kathy Harding's special guest is Steve 'Larry' Alder - musician/singer/songwriter and host of the Open Mic at the Wellington Hotel in Seaford, sharing his music and the story behind his own songs and his motivation to keep music and pubs alive.
Tuesday
21st March - Len Fisher's special guest is John Holmes talking about Seaford Town Football Club.
Wednesday
22nd March - Len Fisher's special guests are from Raystede animal welfare centre to talk about dog behaviour and responding to common behavioural problems.

---
Listen Again
We've spoken to so many interesting local people recently - why not browse the archives?
Len Fisher and Kathy Harding share presenting duties on Community People.
You can contact the team by email at
Or use the contact form.
---
An appearance on Commuity People in 2021 by Xanthe Gresham Knight the international storyteller, produced a series of videos. Here is a link to some of her stories With the support of SeahavenFM and The Chalk Cliff.