Community People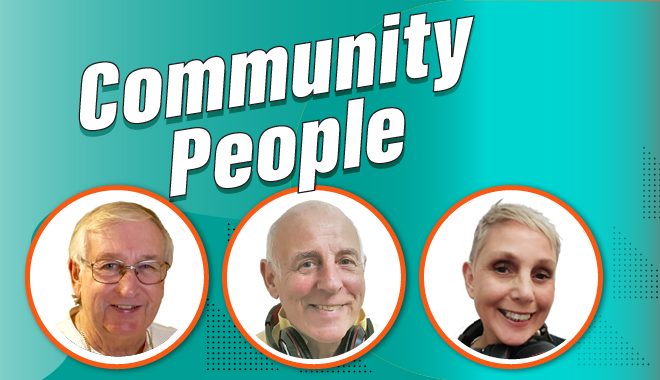 Listen to Community People on Seahaven FM - Tuesday's and Wednesday's, 7pm - 8pm. Len Fisher and Kathy Harding (ably assisted by Tom Bonner) chat to organisations and individuals who serve the area. If you would like to be part of the show please send an email using the link below and we will be in touch.
This Week ...
Tuesday
5th December - Kathy Harding's special guests this evening are Don McPhee, taxi driver and amazing fundraiser from Eastbourne, and his daughter and fellow fundraiser, Abby McPhee. Don has raised over £250,000 and was recently nominated for the Parliamentary Taxi and Private Hire Awards, an award celebrating those taxi and private hire drivers who make a big difference in their communities by going 'above and beyond' for the public.
Wednesday
6th December - Kathy Harding is standing in for Len Fisher this evening, and her special guest is Viv Berry from 'Printers Playhouse', to tell us all about this community arts hub in Eastbourne offering a wide artistic programme of productions, workshops, actor training and music.
Listen Again
We've spoken to so many interesting local people recently - why not browse the archives?
Len Fisher and Kathy Harding share presenting duties on Community People.
You can contact the team by email at
Or use the contact form.
---
An appearance on Commuity People in 2021 by Xanthe Gresham Knight the international storyteller, produced a series of videos. Here is a link to some of her stories With the support of SeahavenFM and The Chalk Cliff.