Community People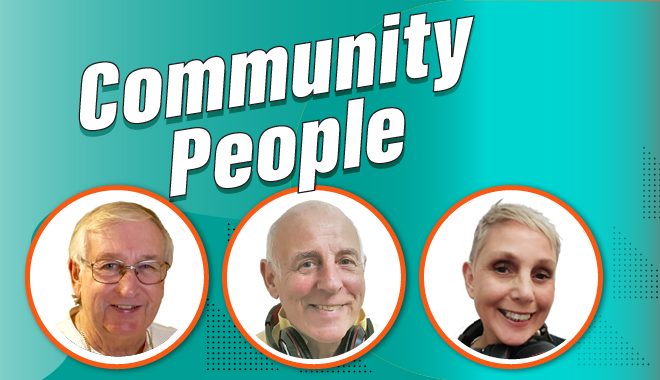 Listen to Community People on Seahaven FM - Monday, Tuesday and Wednesday from 7pm. Len Fisher and Kathy Harding (ably assisted by Tom Bonner) chat to organisations and individuals who serve the area. If you would like to be part of the show please send an email using the link below and we will be in touch.
This Week ...
Monday
25th September - Kathy Harding's special guest is Ann Bickmore, founder of the Ann Bickmore Children's Fund talking about the activities the fund provides for children and families who face adversity in Peacehaven and the surrounding area.
Tuesday
26th September - Len Fisher's special guest is Mark Ward, equaility, HIV and disability rights campaigner and LGBT Ambassador for Haemophilia for the Haemophilia Society UK, talking about the Infected Blood Enquiry.

Wednesday
27th September - Len Fisher's special guest is the artist Patrick Goff from Seaford talking about Seaford's Art regeneration for the iconic Coastguard Cottages.
Listen Again
We've spoken to so many interesting local people recently - why not browse the archives?
Len Fisher and Kathy Harding share presenting duties on Community People.
You can contact the team by email at
Or use the contact form.
---
An appearance on Commuity People in 2021 by Xanthe Gresham Knight the international storyteller, produced a series of videos. Here is a link to some of her stories With the support of SeahavenFM and The Chalk Cliff.