Keith Baxter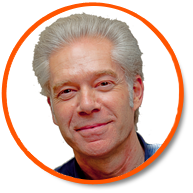 Keith Baxter
Keith is a musician who has been active on the local music scene for thirty years as well as being an avid record collector. He can often be found flicking through the racks at record fairs and second hand record shops or trawling the web searching for elusive vinyl LPs and obscure CD releases.
Keith is busy as a bass player and guitarist on the local music scene and currently plays in Link Grey and the Dark Country which specialise in rock and roll instrumentals and the West Street Ramblers who play old time country, blues and bluegrass.
Keith is a passionate Rock and Roll fan and highlights include shaking hands with Chuck Berry and getting to meet two of his heroes Scotty Moore and D.J. Fontana the guitarist and drummer who, along with bassist Bill Black, played on most of the Elvis Presley hits of the 1950s!
---
Keith Baxter presents the Rock'n'Roll Show on Monday evenings and it's repeated on Friday evenings.
You can contact presenter by email at
Or use the contact form.
.