Malcolm Beck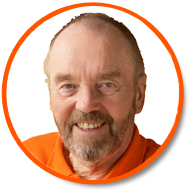 Malcolm Beck
Malcolm serves on the board of directors and was born and bred in a beautiful North Norfolk village (Blakeney), but at the tender age of 8 found himself living in Crystal Palace, South East London. He quickly adapted to his new environment and made the most of London in the 'Swinging Sixties' somewhat to the cost of his academic career!
This probably explains why his favourite football team isn't popular with the Brighton supporters and why, despite an eclectic taste in music, be it old or new, his favourite era is the period of pirate radio and the introduction of Radio 1. He even listened to Radio Luxembourg under the bedclothes!
---
You can contact Malcolm Beck by email at
Or use the contact form.