Mark Collins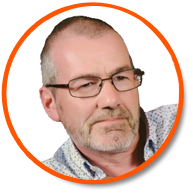 Mark Collins
Mark has been a Radio Presenter for over 25yrs, broadcasting all over the world on Atlantic 252, Vibe Fm (Spain), Dublin's 98FM, EKR (European Klassic Rock) and many local & Regional stations.
Mark is currently a Professional Voice Actor & radio presenter with Seahaven FM.
---
Mark Collins is on-air each Saturday at 1pm with the Saturday Lunch Surf.
You can contact Mark by email at
Or use the contact form.