Ron Critcher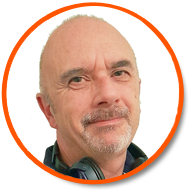 Ron Critcher
Ron presents the Weekend Breakfast from 7am. Always an early riser the early mornings do not phase him and the team at all.
Ron was born in London and moved down to Sussex around 6 years ago and now is a 'Sussex chap', with his long walks on the beach and on the downs.
He has worked in both radio and tv, which is where he met his co producers / presenters Tom and Tim who are with him every morning with interviews and features focusing in on the local area.
---
Ron's Show The Weekend Breakfast from 7am each weekend morning.
You can contact Ron by email at
Or use the contact form.