Spotlight on Business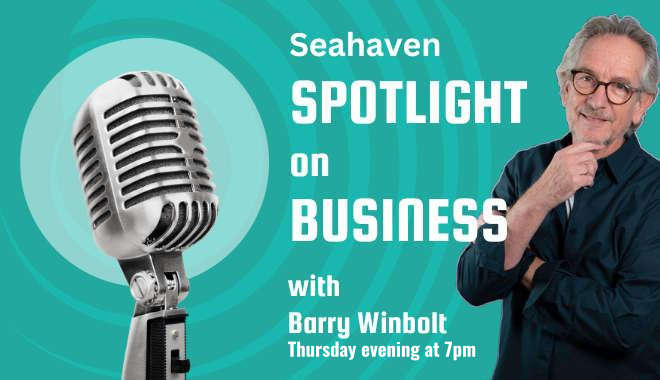 Seahaven FM's Spotlight on Business is a regular one-hour programme with a unique business focus. Each Thursday evening, following an established framework, a new guest is invited to talk about their organisation and:
The 'story' behind their business

Their guiding philosophy

How they have risen to recent challenges we've all had to face

The values that drive them and their business

What is innovative about their organisation

How their business benefits the community... and more.
Our guests on the show represent a business or organisation based in the community served by Seahaven FM. They have an inspiring 'story to tell' that goes beyond a commercial message.
Filled with engaging, content Spotlight on Business shows how commerce and community rely on each other, and are compatible and interdependent. By bringing 'business' to the fore we can raise the profile of businesses in our community, by going straight to local entrepreneurs, business leaders and influencers.
What's your story?
Have you got a story to tell about your business? One that you'd like to share with our listeners?
We are looking for business owners and representatives who would like to talk about their experience of establishing and running a business in our community.
The focus is on the person, their passion and their purpose in bringing their project to life, particularly in view of the challenges we have all been facing in recent years.
If you would like to know more, please email the presenter, Barry Winbolt.
Or use Barry's contact form.