John Noble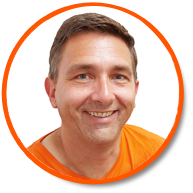 John Noble
John moved to the Sunshine Coast in 2018 having spent the best part of the previous 20 years broadcasting to South West London and North Surrey on Radio Jackie.
Before that he spent over 15 years presenting on a variety of commercial radio stations mainly around the South East of England but also venturing up North to Minster FM.
John lives in Sovereign Harbour now and when he's not on the radio he loves walking by the sea and popping in to some of the many coffee bars and restaurants at the harbour and in and around Eastbourne. He's also a great fan of live music and is a regular visitor to the Congress theatre and the Devonshire Park Theatre too.
---
John Noble is on-air each weekday with The Breakfast Show.
You can contact John Noble by email at
Or use the contact form.
.