The Heritage of Soul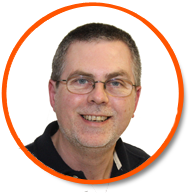 Nigel Chorley - The Heritage of Soul
Friday Night at 9pm brings The Heritage of Soul - 2 hours to bring out the artists, tracks and styles that made and continue to make soul music. From the roots in Jazz/blues, gospel, doo-wop & close harmony, the labels that released the foundations of soul from the 1950's onward and up to more recent releases.

You might hear first releases, live tracks and album cuts, maybe one soul artist covering another and balanced with UK soul chart successes too. The famous and not so well known labels come to the airwaves with the show that may be the only one on the planet playing these songs???
And if you miss it or want to hear it again, the show is replayed on Tuesday night from 11pm or on our listen again page on the website for 30 days after broadcast.

There is so much music out there to be played and I'll always tell you the track details - so important in radio and something that some stations seem to forget!

Let's try to put the FUN back into radio!
---
Nigel is also on-air each weekend with The Saturday Night Music Mix at 5pm, There's more about Nigel here.
You can contact Nigel by email at
Or use the contact form.