Saturday Night Music Mix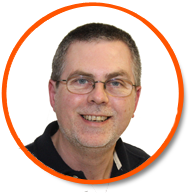 Nigel Chorley
On Saturday nights, also between 9pm & 11pm I bring you more of the UK soul hits and rare groove with the emphasis on floor fillers. Those songs that hopefully get your toes tapping and fingers clicking to the beat of the party - and not just soul but those songs that make you get up and dance.
There may also be some crossover tracks into pop, blues, gospel and all the sub genres that make soul.

I was born in central London and raised in Croydon, where I lived for many years before escaping to Sussex where I now live with my wife. The beauty, peace and easier pace of life far outweighed the long commute to work and I now work much closer to home so I've got the best in so many ways.

I love the diversity of the British music scene and have been an avid collector for years.
The UK Singles chart is my grail in life and I hope one day to own every song either on vinyl, cd or electronically. There is so much music to be played and so much that is forgotten by the bigger radio stations, so maybe I can try and fill that void through Seahaven FM?

Perhaps you have the same interest in music and maybe we can share it through our programs, so why not send me your requests and if we don't have your choice in our library, then I'll try my hardest to "track" it down!
Thanks for your interest.
---
More about Nigel and his other show The Heritage of Soul.
You can contact Nigel by email at
Or use the contact form.