Simon Harding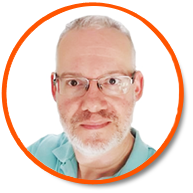 Simon Harding
Simon comes from a radio background in the UK. He started by volunteering in Hospital Radio at a very early age and progressing into technical operations, presenting and management.
He has over 15 years of experience working in local commercial radio around the Midlands at former radio stations such as BRMB, XTRA-AM, Buzz FM, Kix96 and FM102 The Bear. During that time he presented a variety of programmes in every conceivable time slot, including Breakfast, Mid-Morning and Afternoon Drivetime.
Simon now provides voice over services for a variety of genres and in an assortment of styles, either remotely or in person.
But true radio people can never shake their love for the medium, and he's still involved in the production and presentation of a couple of syndicated radio shows, including The Eurovision Show.
---
Simon is on-air each Sunday evening with The Eurovision Show.
You can contact Simon by email at