Barry Winbolt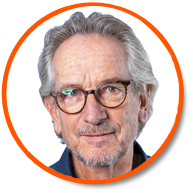 Barry Winbolt
Barry grew up in West Sussex and moved to East Sussex in 1998. Following his first career as an entrepreneur (like many others did in the '60s) he retrained in psychology, family therapy, and conflict resolution.

This led to a new, 30-year career, travelling in the UK and abroad, providing organisational training and consultancy. Tired of travelling, in 2017 he scaled down his activities, to concentrate on writing, and his private practice.

Barry has always had a keen interest in local radio and the community. He has now happily joined the team at Seahaven FM to redeploy his skills within the realm of radio.