Brian Noon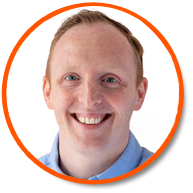 Brian Noon
Brian's love of radio spans over 25 years, going back to when he was just a teenager when he ended up doing what can only be described as the world's longest work experience (6 years) at his local station in Nottingham until they eventually felt that they had no choice but to give him a job.

Having been a bit of nomad working in Nottingham, Derby, Bristol, London and Sussex, he's settled in the Seahaven area, a place which he proclaims to be the nicest part of the country!

During his time in radio, he has won several industry awards including a prestigious Sony Award for his production and three Arqiva awards too.

When he's not on the radio, Brian is helping people to overcome stress and anxiety as a psychotherapist and clinical hypnotherapist in his business The Anxiety Practice in Denton and is teaching other people to become therapists at his hypnotherapy training schools in Brighton, London, Hampshire & Surrey.

Brian enjoys playing the piano (badly, but he's learning), kickboxing and kayaking (in the summer months).

He likes nothing more than spending time on Seaford beach on a sunny day with his wife and kids. In fact, you'll probably spot him down at Frankies Cafe by the sandpit chowing down on a Magnum (white chocolate of course)!
---
Brian is on-air each weekday with The Feel Good Afternoon.
You can contact Brian by email at
Or use the contact form.