Drive Time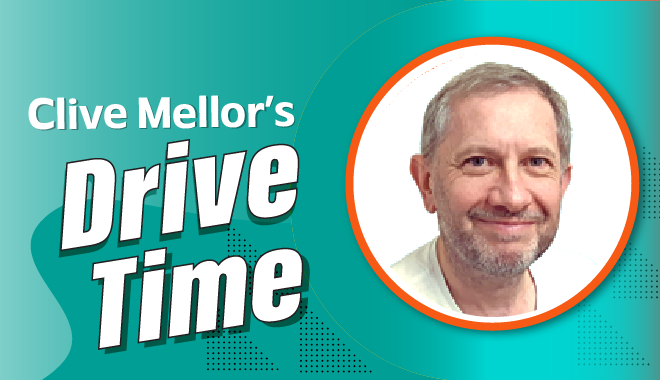 Every weekday afternoon from 4:00pm, Clive Mellor's Drive Time brings you:
Regular travel reports, the Local Lowdown, interviews with local people and great music from across eight decades ... PLUS
4:15 - 'Birthday Challenge' - who is the oldest and the youngest on the list today?
4:35 - Sports round-up
4:50 - The Mystery Tune from today's Morning-Show
5:00 - 'Bird/Plant/Fish' - the knowledge/guessing game
5:30 - Daily Features* (energy, books, gardening and stage & screen)
6:30 - Guests
6:35 - Business news round-up
*Features
Energy Advice is brought to you every fortnight by Mike Pepler (Citizens Advice 1066).
Local Stage and Screen news and reviews with local actress Tanieth Kerr
Gardening Tips and questions are answered by Jason Payne (UpCountry Garden Centre)..
Hear About Books from a local independent bookshop or a library.
The 'Plot Spot' features John Dann and Louise Elms from an allotment (Eastbourne Allotment and Gardens Society).
---
More about Clive.
If it's safe and legal to do so, let Clive and the team know about local traffic incidents or long queues on 01323 888111 or email Clive at